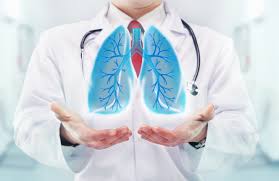 Mr. Ianthe Boden and Associates conducted a pragmatic, double-blinded, multicentre randomised controlled trial and have found out that  Preoperative Breathing-Exercises decrease the Postoperative risk of Pulmonary Complications and even a  single 30-minute session with a physical therapist pre-operatively may yields significant benefits.The trial has been able to highlight importance of brief preoperative education and breathing-exercise training in lowering risks for PPCs and hospital-acquired pneumonia in patients who underwent upper abdominal surgery.The trial has been published in the BMJ.
The researchers conducted the Trial in Multidisciplinary preadmission clinics at three tertiary public hospitals in Australia and New Zealand and determined the effectiveness of a single preoperative physical therapy session in lowering risk for PPCs after upper abdominal surgery.
A total of 441 adults who were scheduled for elective upper abdominal surgery within 6 weeks were randomized to one of two groups. Patients in the control group received an information booklet that contained information about how to prevent PPCs with early ambulation and breathing exercises, including specific instructions. Patients in the intervention group received the information booklet and a 30-minute education and breathing-exercise training session with a physical therapist. Fewer patients in the intervention group than in the control group experienced PPCs within 14 postoperative days (12% vs. 27%; number needed to treat [NNT], 7) or developed hospital-acquired pneumonia (8% vs. 20%; NNT, 8). No differences were noted in secondary outcomes (e.g., hospital length of stay, mobility, mortality).
It was found that  incidence of PPCs within 14 postoperative hospital days, including hospital acquired pneumonia, was halved (adjusted hazard ratio 0.48, 95% confidence interval 0.30 to 0.75, P=0.001) in the intervention group compared with the control group, with an absolute risk reduction of 15% (95% confidence interval 7% to 22%) and a number needed to treat of 7 (95% confidence interval 5 to 14). No significant differences in other secondary outcomes were detected.
The researchers concluded that in a general population of patients listed for elective upper abdominal surgery, a 30-minute preoperative physiotherapy session provided within existing hospital multidisciplinary preadmission clinics halves the incidence of PPCs and specifically hospital acquired pneumonia. Further research is required to investigate benefits to mortality and length of stay.
For further reference log on to :
doi: https://doi.org/10.1136/bmj.j5916