3-D printing may help in osteoarthritis treatment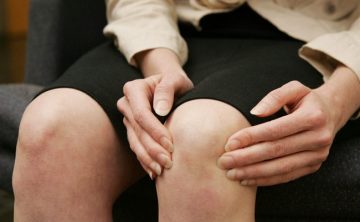 Japan: 3-D printing could help in the treatment of osteoarthritis in humans, according to a new study published in the Journal of Orthopaedic Research. In the study, the researchers used 3-D printing to repair bone in the joints of mini-pigs, an advancement that may be beneficial for treating osteoarthritis in humans.
Osteoarthritis (OA) is the most common form of arthritis and a leading cause of chronic pain and disability and has been extensively investigated in humans and in model animals.
Kazuhiro Misumi, Joint Faculty of Veterinary Medicine, Kagoshima University, Kagoshima, Japan, and colleagues examined the regeneration of articular cartilage and subchondral bone using artificial scaffold‐free constructs composed of adipose tissue‐derived mesenchymal stem cells (AT‐MSCs) created using bio three‐dimensional (3D) printing with a needle‐array.
Specifically, they used 3-D printing with a needle-array to generate articular cartilage and subchondral bone using constructs composed of mesenchymal stem cells derived from fat tissue.
Also Read: Patients with radiographic knee osteoarthritis at increased death risk
"To our knowledge, this is the first report to suggest that artificial scaffold‐free 3D‐printed constructs of autologous AT‐MSCs can be an aid in the osteochondral regeneration in pigs," note the authors.
Printed constructs were implanted into osteochondral defects created in the knees of six mini-pigs. Computed tomography and magnetic resonance imaging tests revealed significant repair within the defects at three and six months post-implantation.
The radiolucent volume (RV, mm3) in the defects was calculated using multi‐planar reconstruction of CT images. MR images were evaluated based on a modified 2D‐ MOCART (magnetic resonance observation of cartilage repair tissue) grading system. Gross and microscopic pathology were scored according to the ICRS (International Cartilage Repair Society) scale at 6 months after implantation.
Also Read: Breakthrough research- 3-D printing may improve outcomes in spinal cord injuries
They found that the percentage RV at 3 months postoperation was significantly lower in the implanted defects than in the controls, whereas total scores based on the MOCART system were significantly higher in the implanted defects as compared with the controls. Although there were no statistical differences in the gross scores, the average histological scores were significantly higher in the implanted defects than in the controls.
For further reference log on to
https://doi.org/10.1002/jor.24206