22 percent of Indian adults suffer from constipation: Abbott Gut Health Survey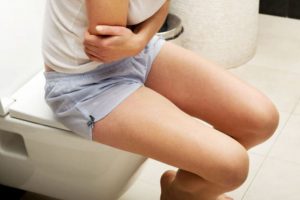 Mumbai: Abbott, one of India's leading healthcare companies, recently conducted a nationwide Gut Health Survey to assess the condition of constipation sufferers in the country, as well as the association of Constipation with comorbidities such as Diabetes, Hypothyroidism, and Anorectal disorders. The findings suggest that 22% of the adult Indian population is suffering from the condition, with 13% complaining of severe constipation. 6% of the Indian population suffers from constipation associated with certain comorbidities.
The Gut Health Survey highlights the predicament of these 'silent sufferers', the cause of chronic constipation and problems associated with it. Abbott partnered with IPSOS, a global market research and consulting firm, that surveyed 4,133 respondents across 8 cities – Mumbai, Delhi, Kolkata, Hyderabad, Chennai, Patna, Ahmedabad and Lucknow to understand the seriousness of the issue.
Key Findings


The eight-city survey highlights higher percentage of constipation sufferers in metros (23%) as opposed to non-metros (19%). Kolkata has the highest number of sufferers at 28%, followed by Chennai at 26%.


Various metabolic disorders are likely to cause constipation. For example, Diabetics are 2.2 times more prone to constipation vis-à-vis nondiabetics while patients with Hypothyroidism are 2.4 times likely to develop constipation vs patients without hypothyroidism. Moreover, people with Anorectal disorders have more than 2.7 times the likelihood of associated constipation. Constipation tends to be more severe when associated with some of these comorbidities.


Pregnancy was found to be a common cause of constipation in women, with every 1 in 4 pregnant females (25%) suffering from constipation. It has been observed that constipation is most common in the second trimester. The survey also highlights the fact that 18% pregnant women developed anorectal disorders, thus making it imperative for medical practitioners to identify the condition in its early stage and begin treatment.


Practices like irregular eating habits, consumption of junk food and less water intake have been identified as key factors causing constipation. 21% sufferers do not indulge in any physical activity, making sedentary lifestyle an important factor associated with constipation.


The survey also brought to light the fact that though 88% of the sufferers are concerned about the condition, very few are willing to discuss it with their immediate family or friends due to the "social taboo". According to the survey findings, 49% of the respondents have been shy about seeking medical help to solve their problem. In fact, on an average, respondents admit to waiting for an average of four months before deciding on consulting a doctor.


A glaring 33% of the sufferers have never treated constipation, while 48% have resorted to home remedies to treat the condition.


Speaking on the importance of Gut Health, Indian Cricketer, Virender Sehwag, who has been associated with Abbott on gut health awareness initiatives said, "Being an athlete, I know gastrointestinal issues can be the root cause for many other health issues including mental health. If we suffer from gastrointestinal issues, it becomes difficult to focus and perform well on field and in life. Having a healthy gut is key as it allows the body to build a stronger immune system." Infact, the survey results state that after common cold and cough, constipation is one of the most common self-claimed problems for Indians.
Kolkata tops the charts with 28% respondents suffering from constipation. The survey highlights that one-fourth of Kolkata sufferers do not indulge in any physical activity and believe in self-medication rather than consulting a doctor. Chennai, which is next in line to Kolkata, has a 34% population claiming to experience extreme pain while passing stools. Delhi, which has 23% respondents suffering from constipation shows the highest number of people consuming outside food along with high intake of junk food.
Patna, Ahmedabad, Mumbai, Lucknow and Hyderabad reported lower number of constipation sufferers compared to other three cities in the survey.
Dr Kushal Mital, Coloproctologist, Medicare Hospital, Thane, Mumbai, says "The study succeeds in highlighting the issue existing around constipation. One of the key aspects being how people neglect the problem and delay seeking medical help. In fact, constipation can be completely avoided by leading a healthy life style, eating right, embracing physical exercises, having ample of water (1litre / every 20 kg weight) to keep body hydrated. However, anyone can face the issue but it should be managed or treated early to avoid complications later on."
Dr Ramesh Roop Rai, Professor & Director, Department of Gastroenterology, NIMS Medical College and University, Jaipur, says "The problem of constipation is rising in India, especially in urban population. It is basically due to faulty diet and lifestyle habits. Less water and fibre intake, sedentary lifestyle are very much attributed to constipation thereby affecting quality of life. Moreover, many lifestyle disorders like diabetes, hypertension are also associated with symptoms of constipation. Every physician must be aware of the same and proactively enquire about symptoms of constipation and treat it accordingly."
Speaking on the survey results, Dr. Rashmi Hegde, Director – Medical Affairs, Abbott India Ltd., said, "In the healthcare ecosystem, every player has a role to play to improve healthcare – be it the patient or the treatment providers. As highlighted in the study, a large number of sufferers are present across India and almost half of them are not visiting a doctor for treatment. Being the therapy leaders in this space, we are creating the #ConstipationConversations movement across various platforms to ensure that the 'silent sufferers' can speak up. We want to create a healthcare ecosystem that enables people to live a fuller life."
Source : Press Release