2019 Adult Immunization Schedule released by ACIP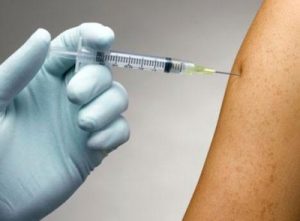 The Advisory Committee on Immunization Practices (ACIP) released its 2019 Recommended Immunization Schedule for adults with changes to the administration of influenza, hepatitis A, and hepatitis B vaccines. The recommendation on the revised schedule has been published in Annals of Internal Medicine.
It has undergone a complete makeover, with revised content, format, and graphics to make it easier to follow and has recommended changes to flu, hepatitis A, and hepatitis B vaccinations and has also added homelessness as a risk factor for hepatitis A.
In June 2018, the ACIP updated recommendations on the use of live attenuated influenza vaccine (LAIV) after 2 influenza seasons (2016-2017 and 2017-2018) during which use of LAIV was not recommended in the United States.
Key recommendations are -


For the 2018-2019 season, any licensed influenza vaccine, including FluMist, that is appropriate for the age and health status of the patient may be used.


For hepatitis A, Homelessness is an indication for routine hepatitis A vaccination with a 2-dose series of single-antigen hepatitis A vaccine or a 3-dose series of combination hepatitis A and B vaccine.


Other high-risk individuals that should receive routine vaccination include persons with chronic liver disease or clotting factor disorders, travelers in countries with high or intermediate hepatitis A endemicity, persons with close personal contact with an international adoptee in the first 60 days after arrival from a country with high hepatitis A endemicity, men who have sex with men, persons who use injection or non injection drugs, and persons who work with hepatitis A virus in a laboratory or nonhuman primates infected with the virus.


As for hepatitis B vaccine, the ACIP now recommends the use of the newly-approved single-antigen recombinant hepatitis B vaccine, Heplisav-B, for prevention of hepatitis B virus infection in adults aged 18 or older, except for in pregnant women. It contains a novel adjuvant and has the benefit of more rapid dosing schedule.


While the new schedule is clean and streamlined for ease of reference, physicians should pay careful attention to the details found in the vaccine notes footnotes. The vaccine notes footnotes clarify who needs which vaccine, when, and at what dose.
The complete schedule, including vaccine notes footnote changes, is being simultaneously published in Annals of Internal Medicine and on the Centers for Disease Control and Prevention (CDC) web site. The CDC's ACIP is comprised of the American College of Physicians (ACP) and 16 other medical societies representing various medical practice areas. Each year, the ACIP reviews the CDC's Recommended Adult Immunization Schedule to ensure the schedule reflects current clinical recommendations for licensed vaccines. The recommendations are intended to guide physicians and other clinicians about the appropriate vaccines for their adult patients.
For further reference log on to:
Recommended Adult Immunization Schedule, United States, 2019.
www.cdc.gov/vaccines/acip/meetings/downloads/slides-2018-10/Adult-Imz-Hunter-Kim-508.pdf
.