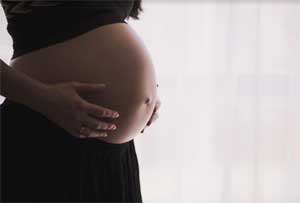 Royal College of Obstetricians and Gynaecologists have come out with its latest 2018 Guidelines on diagnosis and management of Vasa Praevia.
This is the fourth edition of this guideline the first one was published in 2001 and it is an update on 2011 guideline. It has appeared in British Journal of  Obstetricians and Gynaecologists. The purpose of this guideline is to describe the diagnostic modalities and review the evidence‐based approach to the clinical management of pregnancies complicated by vasa praevia.
Key Recommendations-
Management of women with undiagnosed vasa praevia at delivery
Emergency caesarean delivery and neonatal resuscitation, including the use of blood transfusion if required, are essential in the management of ruptured vasa Praevia diagnosed during labour.
The placental pathological examination should be performed to confirm the diagnosis of vasa Praevia, in particular when stillbirth has occurred or where there has been acute fetal compromise during delivery.
The performance of ultrasound in diagnosing vasa praevia at the time of the routine fetal anomaly scan has a high diagnostic accuracy with a low false‐positive rate. 
A combination of both transabdominal and transvaginal colour Doppler imaging (CDI) ultrasonography provides the best diagnostic accuracy for vasa praevia.
There is insufficient evidence to support universal screening for vasa praevia at the time of the routine midpregnancy fetal anomaly scan in the general population.
Although targeted midpregnancy ultrasound screening of pregnancies at higher risk of vasa praevia may reduce perinatal loss, the balance of benefit versus harm remains undetermined and further research in this area is required. [ New 2018 ]
Because of the speed at which fetal exsanguination can occur and the high perinatal mortality rate associated with ruptured vasa praevia, delivery should not be delayed while trying to confirm the diagnosis, particularly if there is evidence that fetal wellbeing is compromised. [ New 2018 ]
In the presence of confirmed vasa praevia in the third trimester, elective caesarean section should ideally be carried out prior to the onset of labour.
A decision for prophylactic hospitalisation from 30–32 weeks of gestation in women with confirmed vasa praevia should be individualised and based on a combination of factors, including multiple pregnancy, antenatal bleeding and threatened premature labour. [ New 2018 ]
In cases of vasa praevia that develop premature rupture of membranes and/or labour at viable gestational ages, a caesarean section should be performed without delay.
To avoid unnecessary anxiety, admissions, prematurity and caesarean section, it is essential to confirm persistence of vasa praevia by ultrasound in the third trimester.
The ultimate management goal of confirmed vasa praevia should be to deliver before rupture of membranes while minimising the impact of iatrogenic prematurity. Based on available data, planned caesarean delivery for a prenatal diagnosis of vasa praevia at 34–36 weeks of gestation is reasonable in asymptomatic women. [ New 2018 ]
Administration of corticosteroids for fetal lung maturity should be recommended from 32 weeks of gestation due to the increased risk of preterm delivery.
For full guideline log on to : https://doi.org/10.1111/1471-0528.15307