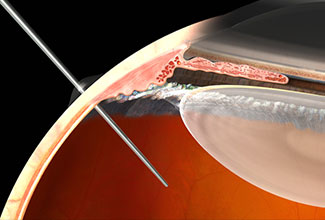 Intravitreal injection (IVI) is widely used as the most common intraocular procedure in the treatment of a variety of conditions including age-related macular degeneration, diabetic macular edema, proliferative diabetic retinopathy, retinal vein occlusion, pathological myopia, uveitis, and many more.
The article which appears in the journal Opthalmologica presents the updated review on IVI epidemiology and techniques. The article highlights the important aspects of pre- and postinjection management by examining the recent literature for evidence-based suggestions providing a standardized and structured approach.
Expert consensus recommendations on intravitreal injections (IVI)
                    Subject
                 Recommendations
Clinical setting for IVI
Operating theater, adequate room or in-office setting
Anesthetics
Topical anesthesia
No recommendation for a specific substance or technique
Topical antisepsis
Topical administrations of 5% povidone-iodine over at least 30 s into
the conjunctival sac. Chlorhexidine for patients with local irritation
due to povidone-iodine
Perioperative antibiotics
Not recommended
Pupil dilation
No concluding recommendation, but it might be advisable for
beginners in order to be able to immediately examine the retinal
vessel perfusion after IVI
Globe softening
No recommendation
Might be considered in vulnerable eyes
Lid speculum
Sterile speculum is recommended
Needle gauge and length
30-gauge or thinner needles are recommended for liquid injections
whereas larger needles should be used when necessary
Injection location
Inject through the pars plana, between 3.5 and 4 mm from the limbus
Switch injection sites if patients receive repeated IVI
Feasibility of bilateral injections
Handle each injection as separate procedure
Gloves/draping
Gloves are recommended
Draping may not be essential
Use of facial masks
Face masks recommended
For more reference log on to https://doi.org/10.1159/000486145
The following two tabs change content below.
Vinay Singh
Vinay Singh joined Medical Dialogue as Desk Editor in 2018. He covers the medical speciality news in different medical categories including Medical guidelines, updates from Medical Journals and Case Reports. He completed his graduation in Biotechnology from AAIDU and did his MBA from IILM Gurgaon. He can be contacted at editorial@medicaldialogues.in . Contact no. 011-43720751
Latest posts by Vinay Singh (see all)