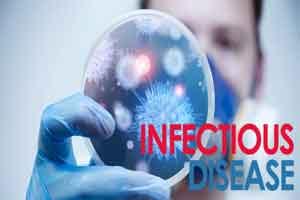 An estimated 2–4 billion episodes of acute diarrhea occur worldwide each year. The 2017 Infectious Diseases Society of America (IDSA) guidelines on the diagnosis and management of infectious diarrhea provide a welcome update of previous guidelines published in 2001.
Salient changes from previous guidelines are-
With new more sensitive tests,  physicians may consult specialists when the results come back with organisms they have not seen before.  Although culture-independent tests cut the diagnostic time by days because of their high sensitivity but they may show unfamiliar organisms never detected before.
 Three vaccines against diarrheal organisms have been developed since last guidelines in  2001. The most common is the rotavirus vaccine and other two are typhoid fever and cholera.The guidelines have clarified when they should be administered.
The primary care physicians should take thorough histories for patients with diarrhea that include questions on where patients have been recent, whether they have traveled, whether they have compromised immune systems and whether they have received antibiotics.
Most people with diarrhea will not need to be tested for acute gastroenteritis but children younger than 5 years, the elderly, people with immune deficiencies, people returning from travels, and people with bloody diarrhea, severe abdominal pain, or signs of sepsis must be tested.
All the patients with diarrhea who belong to vulnerable population groups must be  Rehydrated orally or intravenously.
Primary care physicians and hospitalists play a significant role in diagnosing acute gastroenteritis. They must try to identify the diarrheal organism by working in close collaboration with  hospital laboratories.
 The front-line physicians need to work closely with the health departments & Laboratories and  must notify acute gastroenteritis.
For reading full guidelines log on to :
Clinical Infectious Diseases, cix730, https://doi.org/10.1093/cid/cix730