2-week antibiotic therapy non inferior to 4-week therapy in Septic arthritis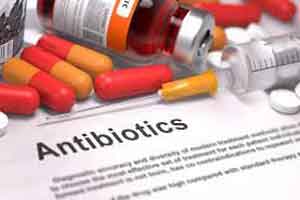 Total postsurgical antibiotic therapy can be limited to 2 weeks instead of the longer 4 weeks therapy in patients with septic arthritis, suggests a recent study.
The study, published in the BMJ journal Annals of the Rheumatic Diseases, found in adult patients who have undergone drainage of septic arthritis, 2 weeks of targeted antibiotic therapy is not inferior to 4 weeks regarding cure rate, adverse events or sequelae and leads to a significantly shorter hospital stay, at least for hand and wrist arthritis.
"Shorter courses of antibiotic therapy has many clinical and economic advantages, and apparently no disadvantages, implying that patients with hand bacterial arthritis might benefit from shorter treatment courses," write the authors. "Similarly, our data support an earlier switch from parenteral to oral antibiotic therapy for these patients, which could help reduce financial costs, length of hospital stay and potentially intravenous line-related complications."
Ilker Uçkay, MD, of Uniklinik Balgrist in Zurich, Switzerland, and colleagues conducted the prospective single-center study to determine the optimal duration of postsurgical antibiotic therapy for adult native joint bacterial arthritis.
The study in 154 patients wherein 77 patients were randomized to receive a 4-week course of therapy following surgical drainage for native joint bacterial arthritis and 77 were randomized to a 2-week course of therapy. Implant-related infections, episodes without surgical lavage and episodes with a follow-up of fewer than 2 months were excluded. The most commonly used oral agents were co-amoxiclav, quinolones, and clindamycin.
The median length of intravenous antibiotic treatment was 1 and 2 days, respectively. The median number of surgical lavages was 1 in both arms.
They found that:


Recurrence of infection was noted in three patients (2%): 1 in the 2-week arm (99% cure rate) and 2 in the 4-week arm (97% cure rate).


There was no difference in the number of adverse events or sequelae between the study arms. Of the overall 154 arthritis cases, 99 concerned the hand and wrist, for which an additional subgroup analysis was performed.


There were three recurrences: one in the 2-week arm (97 % cure); two in the 4-week arm (96 % cure) and authors witnessed sequelae in 50% in the 2-week arm versus 55% in the 4-week arm, of which five (13%) and six (13%) needed further interventions.


"The results of our trial also support our longstanding policy of providing only a short duration of initial parenteral antibiotic therapy for bacterial arthritis. This contrasts with widespread suggestions for several weeks of parenteral therapy for adult septic arthritis," the authors wrote.
"We hope that these recent prospective data ... may make a start in revising that view, at least with hand bacterial arthritis," the researchers wrote. Furthermore, shortening the interval between parenteral and oral therapy "could help reduce financial costs, length of hospital stay, and potentially intravenous line-related complications."
For detailed study follow the link: http://dx.doi.org/10.1136/annrheumdis-2019-215116
Source : With inputs from Annals of the Rheumatic Diseases